Steel Bollards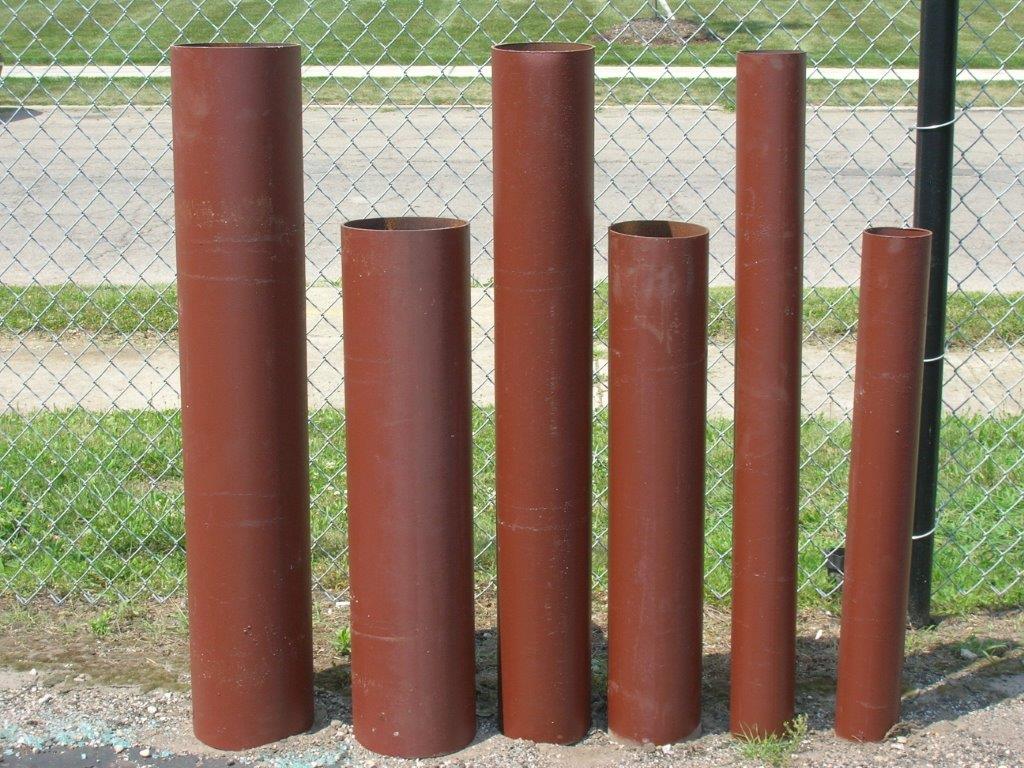 Discount fence supply is proud to present that we now offer prime coated steel bollards. Steel bollards are the perfect way to help guide pedestrians and vehicular traffic. They are also useful in preventing unwanted vehicular traffic to restricted areas. We offer various sizes so please have a look below at our selection.
Bollards are common to just about any streetscape. They are essential in the purposes they provide such as protecting pedestrians and motorist cars from harm in dangerous areas they should not be driving.
Many places use bollards in common practice such as stadiums, schools, colleges, gas stations, military bases, commercial building and restaurants.
To learn more about our prime coated steel bollards please give us a call at 1-800-878-7829 or email us at Sales@DiscountFence.com
Important Note:
Shipping will not calculate automatically. Please call or submit a quote request online to calculate shipping.
Item #

Description

Our Price

Buy Now

BOLLARD-STEEL-7H-658OD-10

6 5/8" OD x 7' SCH 10
Prime Coated
Pipe Bollard

Call For Pricing

(800) 878-7829

BOLLARD-STEEL-7H-858OD-40

8 5/8" OD x 7' SCH 40
Prime Coated
Pipe Bollard

Call For Pricing

(800) 878-7829

BOLLARD-STEEL-7H-858OD-80

8 5/8" OD x 7' SCH 80
Prime Coated
Pipe Bollard

Call For Pricing

(800) 878-7829

BOLLARD-STEEL-7H-1058OD-20

10 3/4" OD x 7' SCH 20
Prime Coated
Pipe Bollard

Call For Pricing

(800) 878-7829