Bufftech's



Traditional Picket Fence
Installation Instructions

Include:
• Cape Cod
• Charleston
• Chesapeake
• Colonial
• Hudson
• Nantucket
• Plymouth
• Yorkshire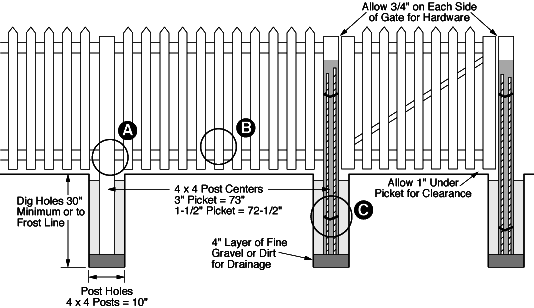 A. Rails are crimped on the ends to hold in post.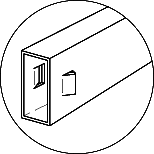 B.Attach traditional pickets to rails with 5/16" x 3/4" hex washer head screws. Tighten with 7/16" nut driver. Insert plug in rail.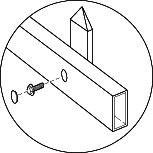 C. Use (2) pieces of 1/2" rebar in the hinge, latch and end posts. Position rebar in opposing corners of each post. Use rebar separator clips to hold rebar in correct vertical position until concrete is poured inside posts.