Bufftech's

Contemporary and Semi-Privacy Picket Fence
Installation Instructions


Include:
• Baron
• Countess
• Imperial
• Monarch
• Princeton
• Victorian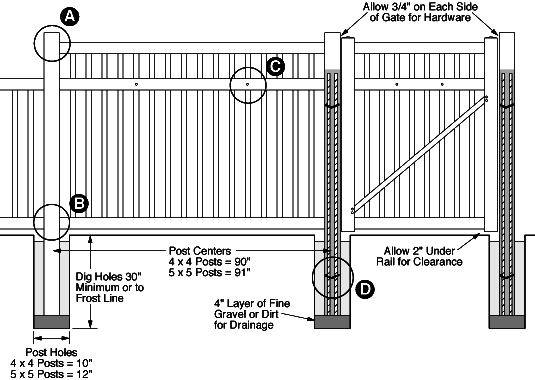 A. Hold top rails in post with #8 X 3/4" screw.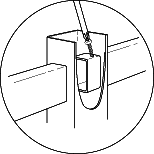 B. Hold bottom rail in position with bullet clip.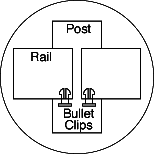 C. Secure middle rail to pickets with 2 #8 x 1-1/2" screws, caps and washers.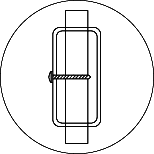 D. Use (2) pieces of 1/2" rebar in the hinge, latch and end posts. Position rebar in opposing corners of each post. Use rebar separator clips to hold rebar in correct vertical position until concrete is poured inside posts.