Bufftech's


Post and Rail Fence
Installation Instructions

Include:
• Post & Rail
• Diamond Rail
• Crossbuck Frequently Asked Questions about Bufftech Vinyl Fence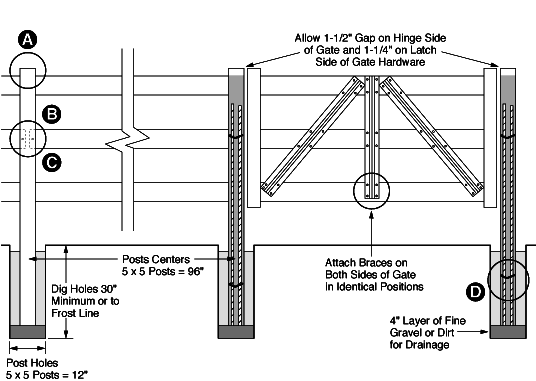 A. Diamond rail installation NOTE: To hold rail in post, crimp rails that are cut to length in the field or insert a bullet clip. When installing rails in a corner post, rail ends must be miter cut at 45 degrees to fit in post.






B. Stagger rail ends for greater strength.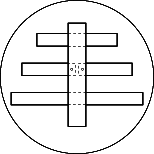 C. Hold rails in post with lock ring. Depress lock ring tabs, insert in rail and release.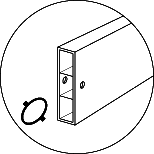 D. Use (2) pieces of 1/2" rebar in the hinge, latch and end posts. Position rebar in opposing corners of each post. Use rebar separator clips to hold rebar in correct vertical position until concrete is poured inside posts.