Bufftech's


Privacy Style Fence
Installation Instructions


Include:
• Norfolk
• Norfolk 1
• Chesterfield
• Galveston

NOTE: Chesterfield has no mid-brace. Chesterfield gate has only 1 diagonal brace.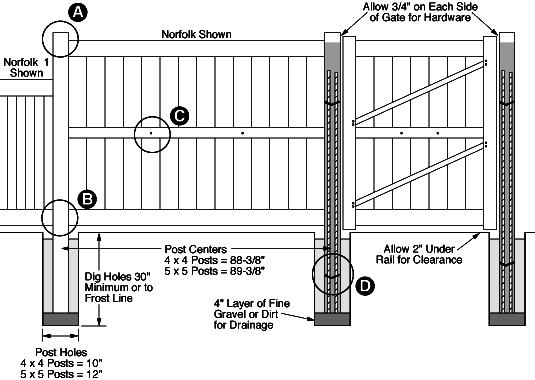 A. Hold top rail in post with lock ring.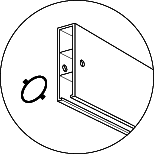 B. Hold bottom rail in post with lock ring.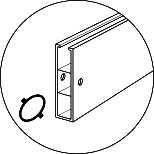 C. Secure mid brace to pickets with screws at the same location on both sides of the fence.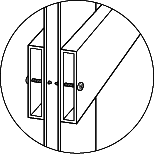 D. Use (2) pieces of 1/2" rebar in the hinge, latch and end posts. Position rebar in opposing corners of each post. Use rebar separator clips to hold rebar in correct vertical position until concrete is poured inside posts.